PNC Park Seating Chart
PNC Park Sports Seating Chart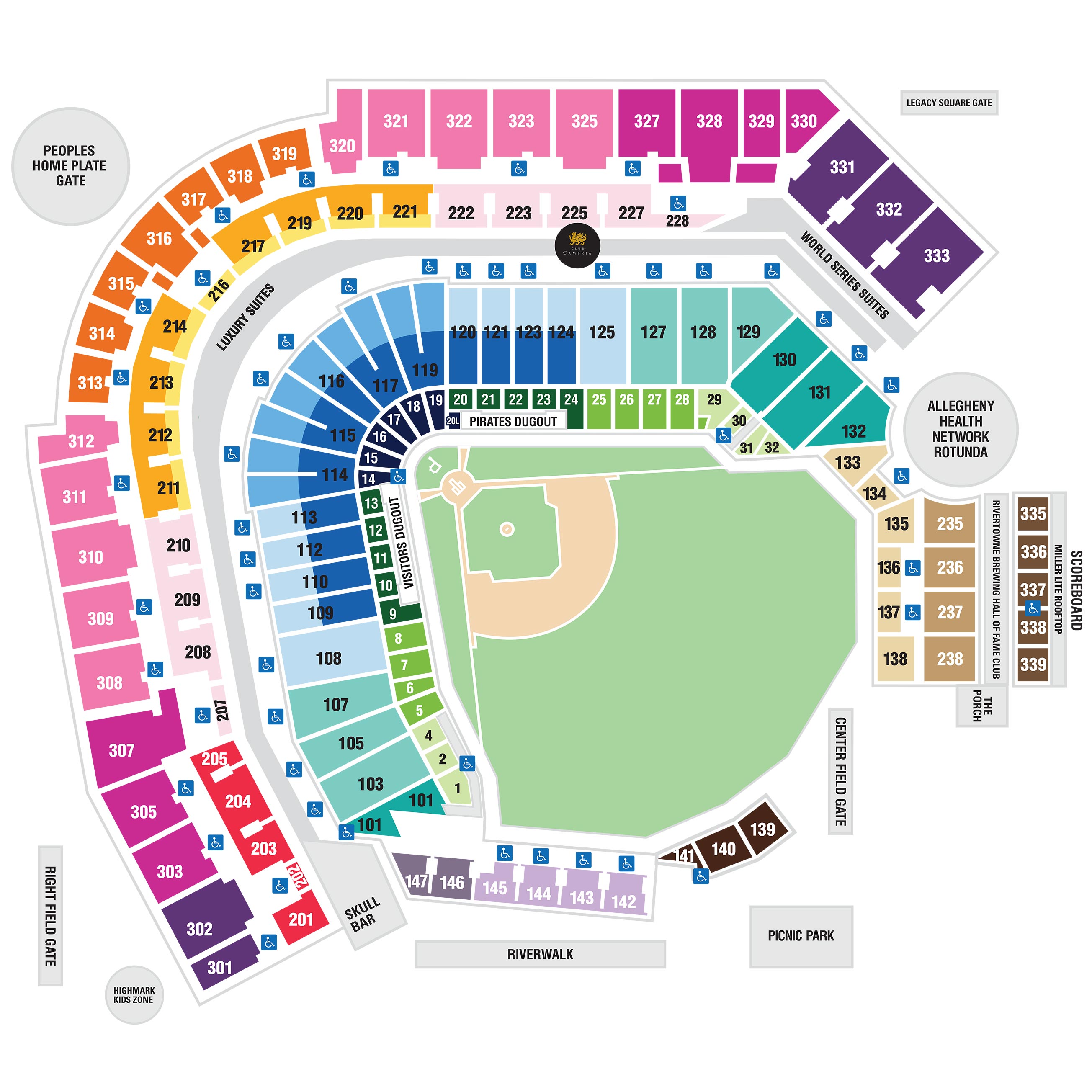 PNC Park Concret Seating Chart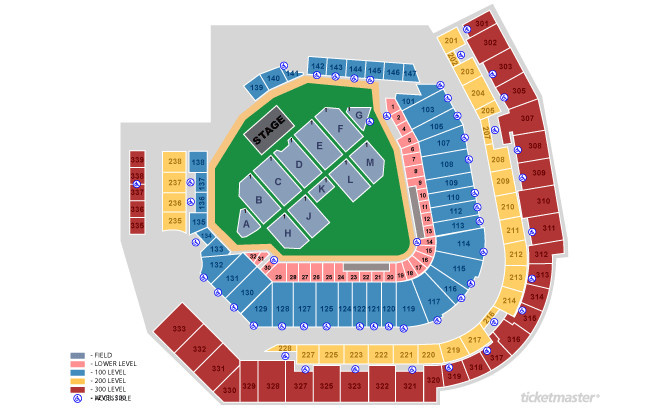 In its first season, PNC Park, at a seating capacity of 38,496, was the second-smallest of any major league stadium (the smallest being Fenway Park). Today, the total seating capacity has been increased to
With its classic design, PNC park offers some of the best views of any baseball park in the world. The seats are angled toward the field, with lowered aisles to give vastly improved sightlines of the action. 26,000 are on the first level, with the the stadium's highest seat at 88 feet above the playing surface. The closest seats near the baselines are just 45 feet from the bases, giving these guests an experience as in among the action as possible.  
There is also a standing-only space available in the four-level steel rotunda, and an additional section above the out-of-town scoreboard. All seats in the park (with the one exception of the bleacher sections) offer a view of Pittsburgh's skyline thanks to the PNC Park's unique design.
Reserve your seat by purchasing your tickets today!
For all ticket information and to find out more about our recommended ticket supplier please view the PNC Park tickets information page.
To see all upcoming events and to purchase tickets, please visit the PNC Park events schedule page.
Seating configurations may vary depending on the type of event. Be sure to check the individual event seating chart when selecting your tickets.