PNC Park Information
The construction of the PNC Park was put forward by Pittsburgh's major of 991, Sophie Masloff, as a replacement for their previous venue, the Three Rivers Stadium, which had been constructed due to the need for a venue, without a view to aesthetic design or accessibility. Visitors were often unhappy about the stadium's location being in a part of the city that was difficult to gain access to, resulting in high levels of traffic and congestion. After entrepreneur Kevin McClatchy purchased the team in 1996, the possibility of a new venue became real. After much discussion as to the new location, the The "North Side site" was selected due to its relatively cheap cost, extra development potential, and the unique opportunity for the designers to incorporate the Pittsburgh skyline into the design of the stadium.
Populous, well-known as one of the best baseball park designers in the nation, were hired to design the venue in the style of other "classic," ballparks such as Forbes Field and Fenway Park. PNC is a two-deck ballpark, the first of its kind to be constructed in the US since 1953. Steve Greenberg, the Pirates' vice-president, said; "We said when construction began that we would build the best ballpark in baseball, and we believe we've done that."
PNC Financial Services purchased the stadium's naming rights in August 1998, paying the Pirates $2 million every year.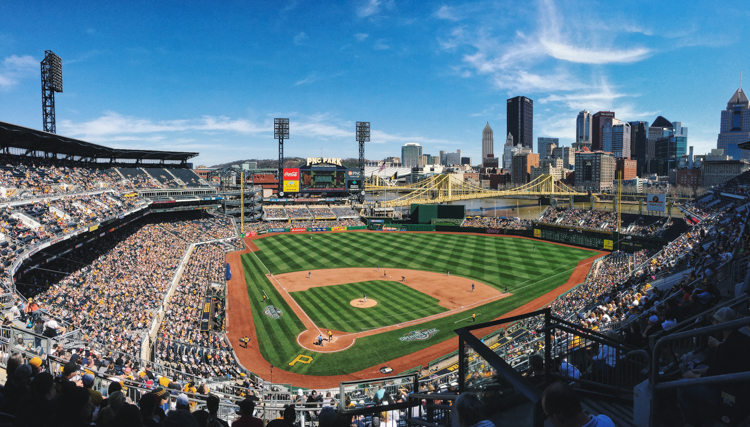 For parking information please see the PNC Park parking page.
For ticket information and information on our recommended ticket provider please see the PNC Park tickets page.
To view the seating configuration and find out about accessible seating, please see the PNC Park seating chart.